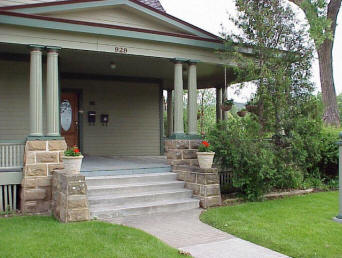 My Education, Training, and Experience
I received a BA degree from Washington University in St. Louis, Missouri, with a major in psychology, in 1971. I attended Covenant Theological Seminary in St. Louis for one year, where I studied theology and completed an internship in pastoral counseling. I attended Rosemead School of Psychology, a graduate school of Biola University in La Mirada, California, which provided a unique focus on the integration of Christian theology with a traditional program in professional psychology practice. I received a PhD from RSP in 1976.
I was employed by Bethany Christian Services in Sheldon, Iowa, and by Pine Rest Christian Hospital in Grand Rapids, Michigan, for the first seven years of my career, before beginning a practice in Rapid City, South Dakota, in 1983. I was first licensed to practice in Iowa, then Michigan, and finally in South Dakota up to the present time.
I have a strong interest in enabling people to preserve and nurture their marriages. The value that I place on marriage comes largely from my own experience, having been married since 1971. I view marriage as a privilege, a gift from God that requires cultivation, care, and conscious maintenance. Read More...
I also have a strong interest in helping people deal more effectively with their emotions, which are a much bigger factor in our lives than we often realize. Depression, chronic anger, and anxiety can result from the accumulation of emotions that are common to all of us. They can deprive people of pleasure and satisfaction, or hinder people from accomplishing what is most important to them.
What Kind of Problems Does a Psychologist Address?
Some clients seek help because they are discontent or unhappy with themselves or their life circumstances. Some have conflict or distance in their marriages. Some are in crisis. Some are referred for specific purposes, such as psychological evaluation. Therapy involves working toward change in emotions, behavior and thought patterns, or relationship conflicts. The role of the therapist varies, according to the goals determined. A therapist may function as a guide, coach, or instructor. The duration of therapy depends on the kind of problems being dealt with, and the individuals involved. Psychological evaluations are conducted for a specific purpose. They include a personal interview, and one or more psychological tests that measure cognitive or psychological factors. The results are summarized in a written report, usually required by a specific agency.
Appointments, Fees, Insurance
Appointments are scheduled in advance. The initial appointment is scheduled for seventy-five minutes, to provide adequate time to gather background information and begin to determine the direction of therapy. Subsequent sessions are fifty minutes in length. In unusual situations, if sessions are scheduled for longer periods of time, the fee is prorated based on the fifty minute fee.
It is important to clarify fee payment before therapy or evaluation begin. Fees may be paid by cash, check, or credit card. Charges for psychological evaluations are based on the total amount of time required, including interviews, testing, and composition of a report. If there is no third-party (private or government insurance) payment involved, payment is due immediately following the appointment. If third party payment is involved, the client is responsible to pay for the deductible amount, if applicable, and the copay at each session. You can check on current fees by calling (605)341-5436 or sending an e-mail to gregswensonphd@gmail.com.